This is the last year for a semi-valid opinion to be spoken in regards to Calvin Johnson, at least with any shred of credibility, so please enjoy it all former NFL wide receivers turned commentator.
As opposed to the outrage and fury that I felt when Chris Carter opened up his loud, country-bumpkin sounding pie-hole that sits under a protruding beak-nose. I am actually happy that Jerry Rice has now set himself up to be shown wrong once and for all.
This is a bit different for me because Jerry Rice was more respectful of Calvin Johnson in his assessment of his top five wide receivers and I think that has a lot to do with the way that I feel about his opinion.  The all time greatest wide receiver in NFL history (for now) has ranked Calvin Johnson as only the second-best receiver in NFL football today behind Larry Fitzgerald. Fine….that's his opinion, but that's all it is.
The great thing about this is that you know that after this year, there will be absolutely no question in anybody's mind as to who the greatest wide receiver in the game is today. For the record I do not think that Jerry Rice is hating on Calvin Johnson the way I know that Capt. Beak-nose was most certainly hating.
To me it seems that Jerry Rice just sees more of himself in Larry Fitzgerald and that causes him to lean in that direction as far as his favorite wide receiver. That is fine and that is understandable, but after this year Calvin Johnson will not only be the consensus #1 in the league for any current year up for conversation, but he will be headed for #1 of all time with a full head of steam.
Think about it… the situation could not be better for Calvin Johnson, he has a true franchise quarterback throwing the ball to him, an aggressive offensive scheme, a good young head coach and a dynamic surrounding cast on offense.
Oh yeah, he's bigger, faster and stronger than every other wide receiver in the league and he's still young.
I am not knocking Larry Fitzgerald. Much like Jerry Rice does, I love Larry Fitzgerald as a player.  The guy is amazing!  But this is the last year that he and Andre Johnson are even in contention for the number one spot in any realistic person's mind.
When all is said and done, it will be Jerry Rice that is sitting at #2 on a list of wide receivers. So with a smirk on my face I listened to what Jerry Rice had to say and I wait anxiously for Megatron's next upcoming season of sheer dominance.
And even though Jerry Rice was one of my favorite players in the 90s and one of my favorite players of all-time, let's be honest. It really doesn't matter what he thinks. The video below pretty much explain how I feel about what Jerry Rice thinks…..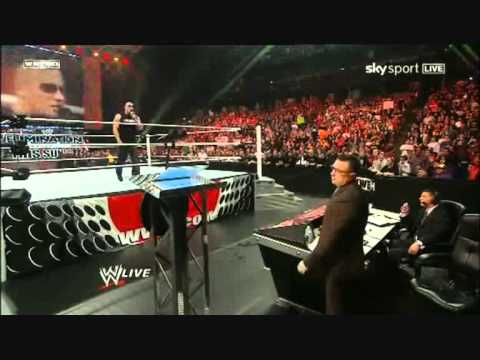 Related articles
Detroit Lions Fans - Share Your Thoughts!
comments